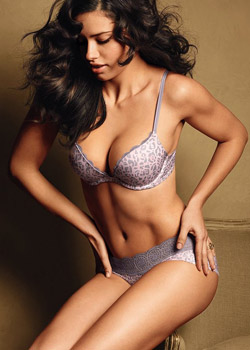 Brazilian supermodels Adriana Lima and Alessandra Ambrosio flaunt their leaned, toned physiques in racy new photos for the Spring/Summer 2011 Victoria's Secret catalogue.
The gorgeous duo, showing off the company's newest collection of bras and panties, recently gave birth to babies.
This year the models emphasize the exquisite femininity. The fabrics are silky soft, and bold, with animal patterns. The nights will be bathed in golden glow as the focus of the collection of Victoria's Secret is the golden color. For special occasions you can select a combination of black corset with pink or gold details.